The Slap In the Face You Need Today
The Slap In the Face You Need Today
As many of you know, I love to read. And although mysteries and fiction books tend to be my happy place, one goal I have for 2017 is to branch out and read more books in other genres.
I picked up a copy of Getting Noticed: A No-Nonsense Guide to Standing Out and Selling More for Momtrepreneurs Who 'Aint Got Time for That' after I saw a couple friends post about it on their Facebook Pages. I was apprehensive about reading it because business books often leave me feeling more overwhelmed, frustrated, and aware of my faults than when I picked them up.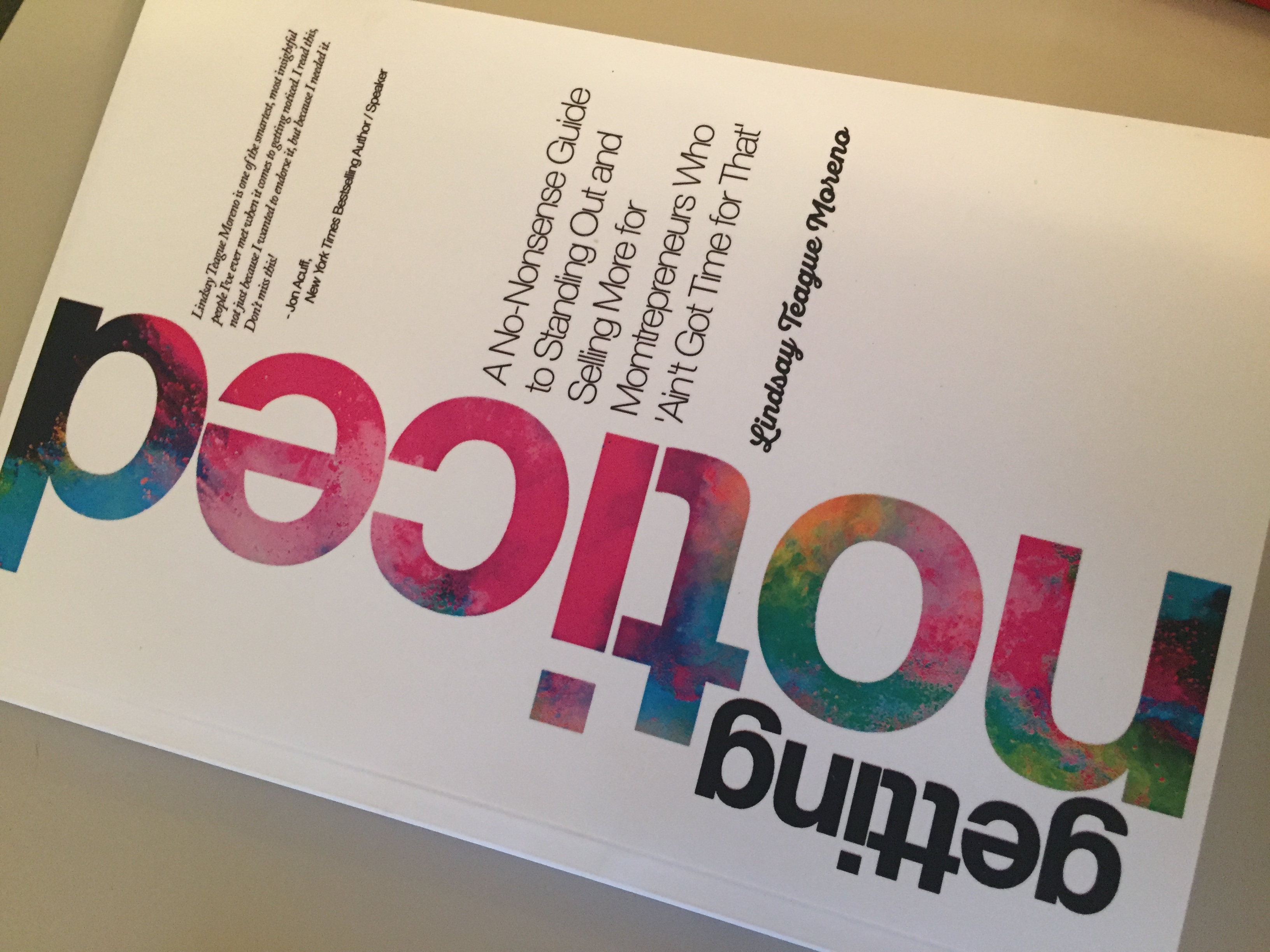 This book, I liked. It was short (I read it in a day picking it up at random times I needed a break from other work), it was written in a very conversational style, and it didn't hold back. It was a slap in the face ever so kindly reminding me that my lack of effort and hustle just may be the reason I'm not seeing the results I desire.
If you expect to have an output of 100% and you're only willing to put in an input of 30%, you're fooling yourself. – Lindsay Teague Moreno (Getting Noticed)
So, how do you know if this book is right for you? It may be a good choice for you if:
You are a Mom (or just a busy woman in general) who is trying to juggle family, life, and professional projects and having trouble with it all.
You are struggling with social media. How to use it. Personal v. Business Pages. When to post, where to, how often, etc.
You are looking for a quick read to give you a jolt of useful, practical social media business tips you can start applying today.
You are willing to put in the work.
Another huge takeaway for me was that being strategic in how you use social media doesn't mean you are being un-authentic. Planning your social media strategy actually frees you up to be a more true version of yourself while delivering quality content that you want to share with the world. I also realized I need to take some time and figure out Instagram, but that's a whole different story.
If this sounds like you, I encourage you to pick up this quick little read. I usually like to pass books on after I finish them (no sense them sitting on my shelf when someone else can be enjoying them), but this is one I plan to hang onto. Lindsay provided enough facts, links, and valuable information that it will be a good reference to refer back to as I tackle some of the social media strategies she suggested.
Is social media something you struggle with personally or professionally? What is the #1 thing you wish you could change in your social media use? Share with me in the comments.